The Area
Away from Marton Pool there is always something to do. Go shopping in Welshpool, Newtown or Shrewsbury, ride the Welshpool to Llanfair light railway (one of the great little trains of Wales) or spend a day at the magnificent Powis Castle. The Shropshire / Wales border location makes it ideal for trips to Mid Wales and the beaches of the Welsh coast.
Out & About
For the more adventurous there is golf, fishing, and walking, all within easy reach.  Within reasonable driving distance is Bala Lake, and Lake Vyrnwy, with a whole range of watersports and a visit to the popular, bustling seaside resort of Aberdovey, and the magnificent beaches of the Mid Wales coast are only a 45-minute drive away.
Shrewsbury
The historic market town of Shrewsbury is only 17 miles away.  The town has over 600 listed buildings including the Castle and the Abbey.  Relax in beautiful Quarry Park or take a boat trip on the River Severn.  The historic centre is a shopper's heaven packed with designer shops, smart new malls and an amazing range of independent retailers.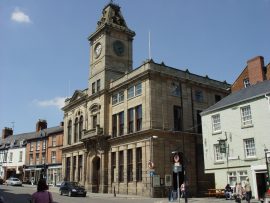 Welshpool
Welshpool has a long and colourful past. Walk the town's Heritage Trail and discover them for yourself. A unique blend of shops offer arts & crafts, fashion & leisure, fresh food & wine. Quality local produce reflects Welshpool's role as the centre of an agricultural community, promoting local crafts and items of a Welsh flavour.
Welshpool & Llanfair Light Railway
The Welshpool & Llanfair Light Railway was opened in 1903 to link farming communities with the market town of Welshpool. Our line transported people, goods and livestock through the picturesque Banwy Valley for many years before finally being closed in 1956; but that was not the end. In 1963 a band of volunteers rallied round to re-open the line and preserve its heritage for future generations. Enjoy steam trips through beautiful Mid Wales with experiences for everyone including catering and dining journeys with afternoon teas, fish and chips and more!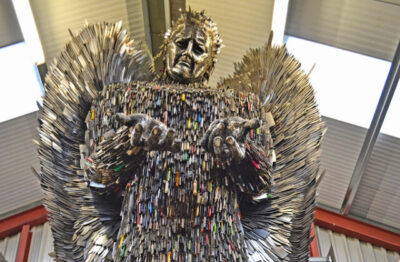 British Ironwork Centre
The Centre is full of new and exciting things to see and do! From walking the largest sculpture park in the UK to dining in the eclectic Forge Cafe, we offer a truly unique experience for all of the family. Take a safari buggy or one of our bicycles and explore the centre, encountering charging elephants, flocks of flamingos and giant giraffes. See some of the UK's most famous art pieces such as the Spoon Gorilla and the Knife Angel. Visit the Emporium and Showroom.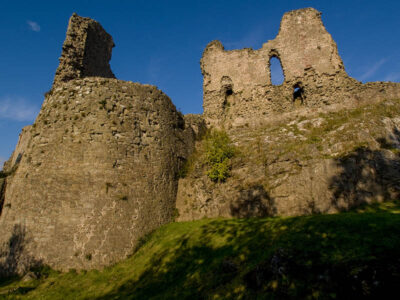 Montgomery
Check out regular events, attractions, walks & talks at Destination Montgomery, only a few miles from the Holiday Home Park
Glansevern Hall Gardens
Privately owned estate with some 18 acres of mature gardens. In an idyllic setting on the banks of the River Severn noted for collection of it's unusual trees. Other features include a lakeside walk, a water garden and vast rock garden, complete with grotto. Also art gallery & tea shop.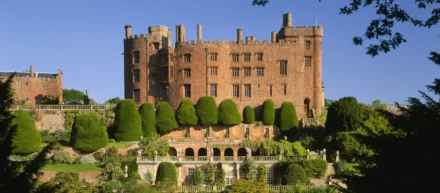 Powis Castle
This National Trust Property with its Medieval Castle built by Welsh Princes and Grade 1 Listed Gardens including 17th Century Italianate terraces, is a must see when you are in the area.